College of Education
Welcome to the Journal of Research Initiatives, a peer reviewed journal of editors with expertise in educational issues, trends, and best practices. The journal offers high-levels of editorial and technical support. Each article has a dedicated editor-in-chief, a committed editorial staff, a nationally renowned editorial board, with clear editorial policies. The journal does not charge authors a publication fee, article submission and publication is free.
The articles published in this journal are licensed under a Creative Commons Attribution 4.0 International License.
Current Issue: Volume 8, Issue 1 (2023) The BIPOC Experience in Education
The term "BIPOC" is defined within the research literature as Black, Indigenous, and other People of Color by noted scholars Dr. Natalie N. Watson-Singleton, Dr. Jioni A. Lewis, and Dr. Emily R. Dworkin. However, there are studies by other scholars, such as Dr. Daniel Alejandro Helena, Dr. Marcos Pizzaro, and Dr. Rita Kohli, that note the possible impacts of dealing with racially hostile and toxic work environments for teachers of color. This special theme issue marks the first focus on the "BIPOC" Experience in Education. More specifically, this special theme issue examines issues related to students, administrators, teachers, and communities in both P-12 and Higher Education. As co-editors, our goal was to remove barriers to publishing by issuing a far-reaching open call and publishing work by authors whose goals were to illuminate experiences of BIPOC scholars, administrators, and students not often seen within the education research literature.
We were particularly interested in illuminating the experiences of BIPOC educators. In this special theme issue, we solicited research on essential facets of education omitted within the research literature. The Lived Experiences of Teachers of Color and Racial Microaggressions and Healing Racial Trauma from Public School Systems both focus on racial microaggressions and the unearthing of the experiences of teachers of color within educational systems. The article, Associations Between Multicultural Distress, Academic Achievement, and General Stress Among Racial/Ethnic Minority College Students at a Minority-Serving Institution focuses on students' experience within educational institutions. Exploring Intersectionality of Gender, Race, and Personality Traits for Black Women Leaders in Online Higher Education details the experiences Black women leaders exhibit in Online environments. Can I live: Examining the Self-Worth of Black Men Enrollment in Community College explores the experiences of Black males as they matriculate into higher education at the community college level. The Pursuit of Happiness: Black Women, Diasporic Dreams, and the Politics of Emotional Transnationalism is an academic book review focusing on Black women and their personal and career aspirations.
Dr. Tiffany A. Flowers, Georgia State University Perimeter College
Joy Valentine, Doctoral Student, University of Illinois-Chicago
Research Articles
Conceptual Article
Book Review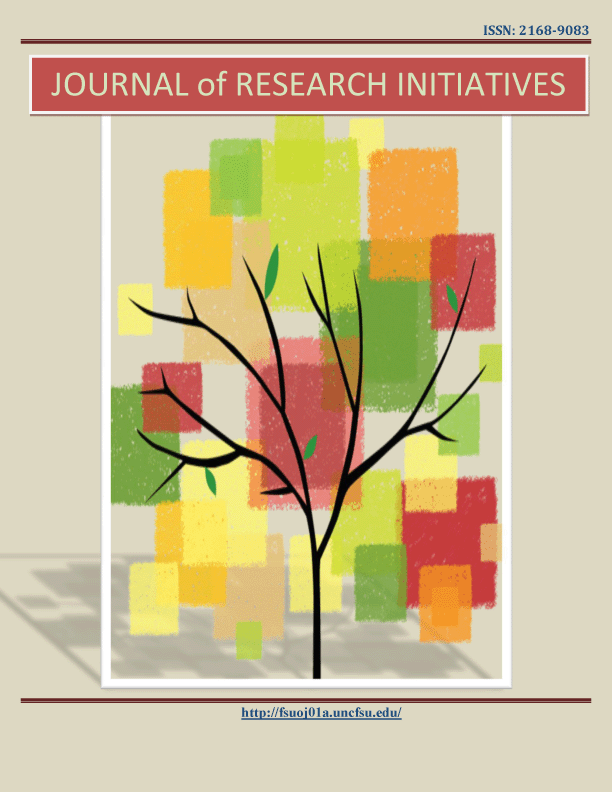 Invited Editors
Tiffany Flowers

Georgia State University

Danielle Walker

Joy Valentine

University of Illinois-Chicago
Issue Reviewers
Edward Cromarty

Neil Faulk

Lamar University
Fabio Galli

Deanna R Davis

National University
Ian McDonald

Arden University

Ernesto F Ramirez

University of Texas Rio Grande Valley
Anna K Lee

North Carolina A & T State University

Melissa J. Marks

University of Pittsburgh at Greensburg
Richard McGregory

University of Wisconsin-Whitewater

Donna Walker

St. George's University
Laura Santanna Lonergan

West Chester University

Demetrice Smith-Mutegi

Old Dominion University
Anthony Walker

Tarrant County College District

Franco Zengaro

Jacksonville State University-Alabama
Veronica M Gregg

Fayetteville Technical Community College

Simone Elias

Abilene Christian University
Comfort Okpala

North Carolina A & T. State University

Michelle Simmons

West Texas A&M University
DeJuanna Parker

Lord Fairfax Community College

Arij Rached

Northeastern University
James G Archibald

Valdosta State University

Locksley Knibbs

Florida Gulf Coast University
JeffriAnne Wilder

The Cleveland Clinic
Michael R Moore

University of New Hampshire, Durham

Mohamed Ali

Grand Canyon University
Marian Truehill

National University

Yong Zeng

Oakland University
Kaycee L Bills

Fayetteville State University

Laurie A. Sharp

Tarleton State University
Brett C Welch

Lamar University