Volume 3, Issue 1 (2017)
Welcome
It is with great humility that I thank the editorial review board and the issue reviewers for their dedication, since the 2012 launching of the journal. Special thanks to my graduate assistant, Gena Mattocks, for her assistance with proofing and formatting. This issue contains a variety of research articles on public schools and higher education, ranging from best practices for students with autism, to leadership as department chair, to a historical perspective on work-related stress. Researchers leave a legacy for years, I am reminded of researchers such as John Ogbu and Erik Erickson. Although, they have both been gone for over a decade, their research is still cited in textbooks and discussed in psychology and education college classes across the country.
I dedicate this issue to Dr. Argyrios Argyriou (1957-2017) who co-authored the article in this issue on Work-related Stress and Burnout Factors of Principals in Regional Greece. He was the Director of the Secondary Education Directorate of Western Attica, Greece, and Adjunct Professor of the tertiary School of Pedagogical and Technological Education and of Athens University of Economics & Business, Greece. Being an eminent civil educator, he will be missed by his colleagues and associates. Enjoy this article and others in this issue, and again thanks for continuing to support the journal

Rest in Peace, Dr. Argyriou (†)

Research Articles

Conceptual Articles

Best Practices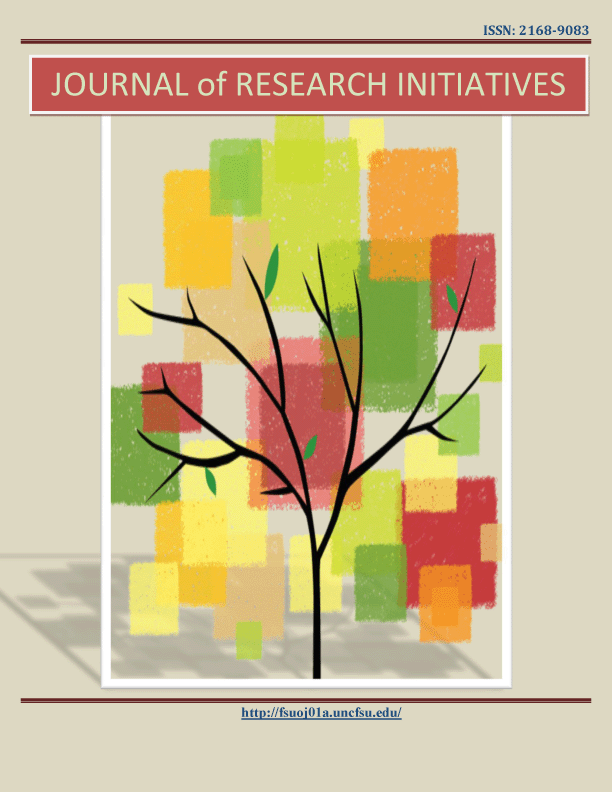 ISSUE REVIEWERS
Cynthia L. Gissy
West Virginia University at Parkersburg
David E. Allen
Texas A&M International University
Deanna Davis
University of Nevada, Las Vegas
Sally A. Zengaro
Western Carolina University
Priscilla T. Robinson
Hinds Community College-Retired
James Vines
Bloomsburg-University of Pennsylvania
Jeanne Morris Hines
Capella University
Debra Holley
Danville Community College
Papia Bawa
Purdue University
Chia Jung Yeh
East Carolina University
Ernest H. Johnson
North Carolina Center for the Advancement of Teaching
Kirsten S. Ericksen
Norfolk State University
Margery Coulson-Clark
Elizabeth City State University
Ted N. Ingram
City University of New York, Bronx Community College
Dean Campbell
North Carolina A & T State University
Terrie Hampton Bethea
Campbell University
Linda Wilson-Jones

Editor-in-Chief

Gena Mattocks

Graduate Assistant
Research Symposium-2018
Information Coming Soon!!
Fayetteville State University