Volume 3, Issue 3 (2018)
Welcome to the 9th published issue of the Journal of Research Initiatives (JRI). Our goals for the journal is to continue publishing high-quality research articles and to reach a global audience. I am ecstatic to welcome you to this issue, as this issue brings our total articles published to over 100 since the 2012 launching. This could not have been accomplished without the commitment of the editorial review board members, many of whom have also published in the journal and been with the journal since the beginning. They have been proactive in promoting the journal, also by recommending their colleagues and students to submit articles and they are always willing to give suggestions for future issues and special topics. Without their dedication, the journal would not be as successful. Therefore, I would like to dedicate this issue to the founding members of the editorial review board. Thanks so much for your commitment to higher education and teacher education. I feel you will enjoy reading the articles in this issue that focus on preservice teachers, early childhood education, spirituality in higher education, cultural diversity, and tips for starting an open access journal. Again, thanks for supporting the journal.
Research Articles
Conceptual Articles
Book Reviews
Best Practice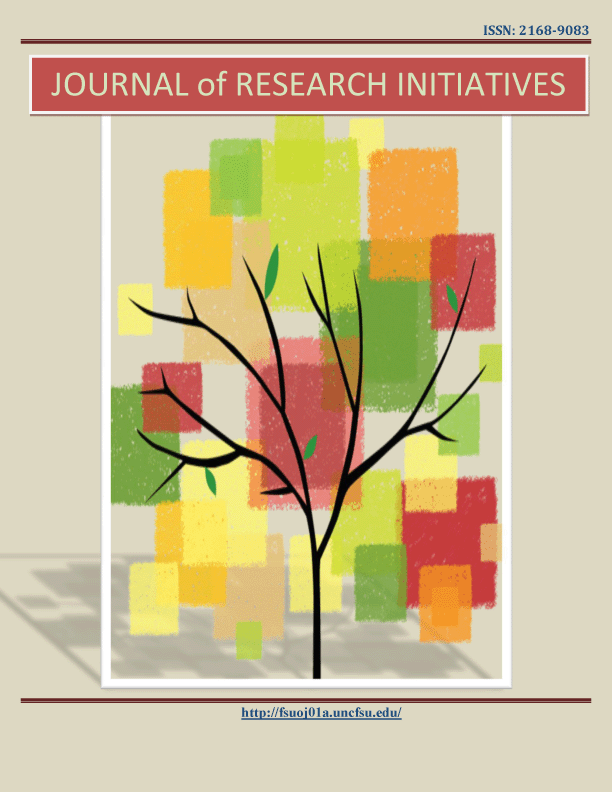 Editors
Daniel Casebeer

Seton Hill University
Megan Covington
Western Carolina University
Dean Campbell
North Carolina A & T State University
David Allen, Founding Editoral Board
Texas A&M International University
Cindy Gissy, Founding Editoral Board
West Virginia University at Parkersburg
Comfort Okpala, Founding Editoral Board
North Carolina A & T State University
Ian McDonald
Birmingham City University
Sunni Ali
Northeastern Illinois University
Crystal Bryant
Florida A&M University
Danielle Harrison
Northcentral University
Jennifer Lee Suppo
Seton Hill University
Daniele Vingelli
Rutgers University
James Vines
Bloomsburg University of Pennsylvania
Melissa Cheese
Bloomsburg University of Pennsylvania
Simone Elias
Abilene Christain University
Oznia J. Naylor
University of North Carolina-Greensboro
Coming Soon
Special Issue, Call for Papers
Global Perspectives on Leadership, Spirituality, Well-being, and Holistic Approaches in Diverse Contexts and Organizations.
Guest Editors: Drs. Simone Elias, Brian Cole, Tova Sanders, Peter Williams, and Ann Cai.