Volume 4, Issue 3 (2019)
Dedication to Dr. Jill Thompson
This issue is dedicated to the late Dr. Jill Thompson who passed away, September 2, 2019. Dr. Thompson served on several dissertation committees at Fayetteville State University, in addition to numerous other accumulates in higher education. Dr. Thompson was a dedicated faculty member at Clark Atlanta University, Xavier University of Louisiana, Governor State University, University of Wisconsin-Stout, University of New Orleans, and Prairieview AME of Texas. Dr. Thompson published books, numerous articles, and publications/presentations on Mental Health. She was a driving force in the educational careers of hundreds of students through her teaching and mentoring. Salute to a notorious educator and colleague.
Research Articles
Conceptual Articles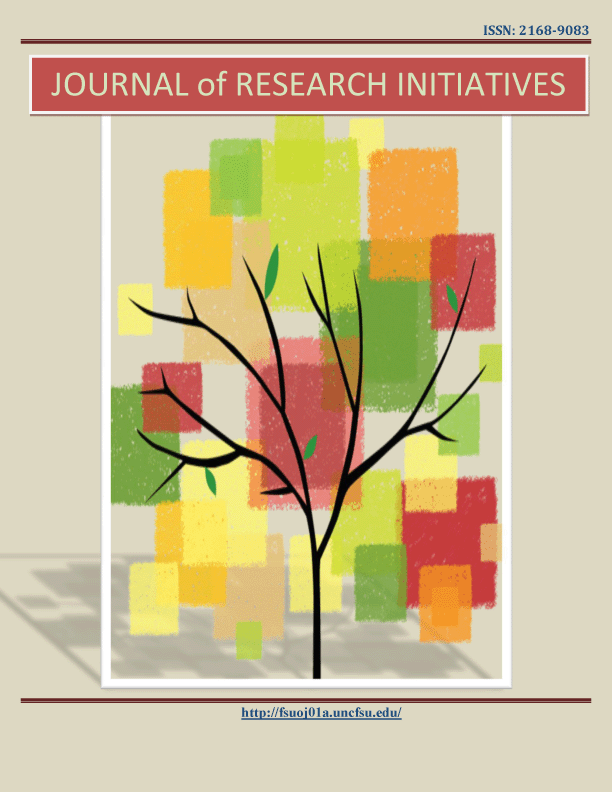 Editors
Sabri Dogan

Ohio State University-Main

Nathan Anderson
Cindy Gissy
West Virginia University at Parkersburg
Danielle Harrison
Robert Cobb Jr.
North Carolina A & T State University
Margery Coulson-Clark
Elizabeth City State University
Papia Bawa
Purdue University
Dean Campbell
North Carolina A & T State University
Franco Zengaro
Delta State University
James Vines
Peter Williams
Abilene Christian University
Chia Jung Yeh
East Carolina University
James Archibald
Valdosta State University
Crystal Bryant
Florida A&M University
Crystal Gathers-Whatley
North Carolina A & T State University
Shawnice Johnson
East Carolina University
Emetrude Lewis
Randolph Muhammad
Walden University