Volume 7, Issue 3 (2023)
This edition contains diverse articles on social justice issues in educational settings. It includes several writings on international topics involving educational equity relevant to schools and society when applied globally. Some examples of the wonderful selection of materials covered include the oral tradition in women's education, educational and racial outcomes in North Carolina, critical race theory, language learning in Afghanistan, motivating students having learning differences in higher education, Black women leaders in education, and several studies in teaching and learning specializing in Black American teachers and students.
All of the topics illustrated in this edition of the Journal of Research Initiatives describe critically essential elements in education. Including several articles from students who had a great initiative in researching, writing, and refining articles for publication was of exceptional value to the editors. It is a commendable endeavor to go beyond what is expected, overcome language barriers, and achieve a groundbreaking publication in the student's life and the social impact their work will have on educators worldwide. Our hope is that you find great pleasure in reading this edition of JRI.
Edward Cromarty
Research Articles
Conceptual Articles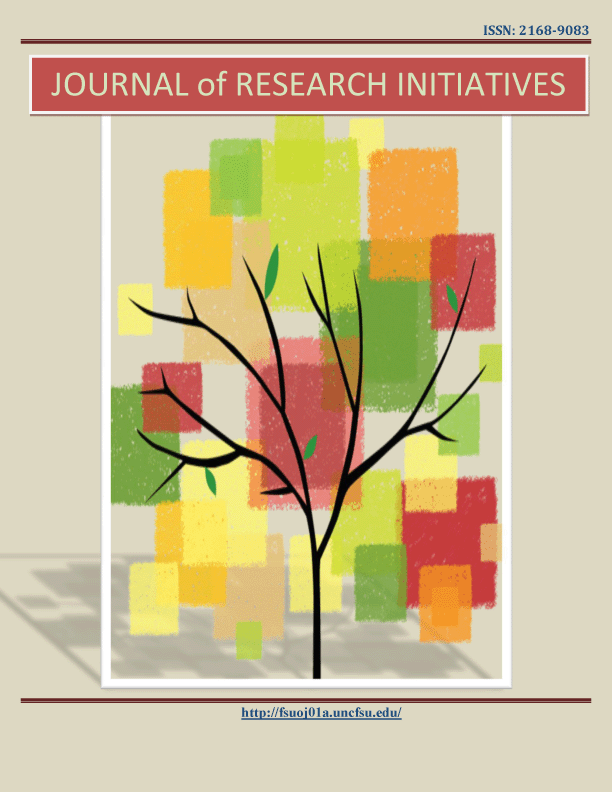 Special Editor
Edward Cromarty
Issue Reviewers
Mohamed Ali
Grand Canyon University
Daniel N. Brown
Maggie Walker Governors School for Government and International Studies
Sunni Ali
Northeastern Illinois University
Nicole Dobbins
North Carolina A & T State University
Gregory Downing
North Carolina Central University
Paula E. Faulkner
North Carolina A & T State University
Danielle Harrison
Guilford County Workforce Development Board
Kimberly M Jones-Goods
North Carolina A & T State University
Dorrance Kennedy
Fayetteville State University
Darcie Kress
Pleasant Valley Community School District
Anna K Lee
North Carolina A & T State University
Jeffrey Leffler
Mississippi State University
Charles L. Lowery
Virginia Polytechnic Institute and State University
Carolyn D Manning-Washington
A'Smart Consulting
Ian McDonald
Arden University
John E. McEneaney
Oakland University
Richard McGregory
University of Wisconsin-Whitewater
Comfort Okpala
North Carolina A & T State University
Felix Quayson
The Ohio State University
Arij Rached
Northeastern University
Cassandra Sachar
Bloomsburg University
Emmanouil Sofos
Hellenic Open University
Jill Story
Northeastern University
Solomon Tension
Dallas College
Matt Townsley
University of Northern Iowa
Omid Wali
Aligarh Muslim University
Donna Walker
St. George's University
Special Theme Issue Coming Soon.