Volume 5, Issue 2 (2020)
Sherry Latten, Invited Editor
With an ongoing commitment towards inclusivity in academic research, the Journal of Research Initiatives (JRI) is honored to share Volume 5, Issue 2 reflecting the comprised works of academicians, researchers, and practitioners. The open-access publication enables us to reach a globally diverse audience with a blend of research articles, book reviews, and best practices that expand the academic community's growth and knowledge. This issue explores topics relevant to the current academic environment with articles addressing the perceptions of online education, self-regulation in online learning, implications of self-affirmation, parent and school relationships, and male achievement in higher education. To further represent the depth and areas of research of our authors, this publication includes articles highlighting the therapeutic nature of qualitative interviewing, leader roles in sustaining Historically Black Colleges and Universities (HBCUs), and gender in schools. We extend our sincerest appreciation and gratitude to our authors, reviewers, and readers who demonstrate their scholarly passion and enthusiasm for learning.
Research Articles
Conceptual Article
Book Review
Best Practice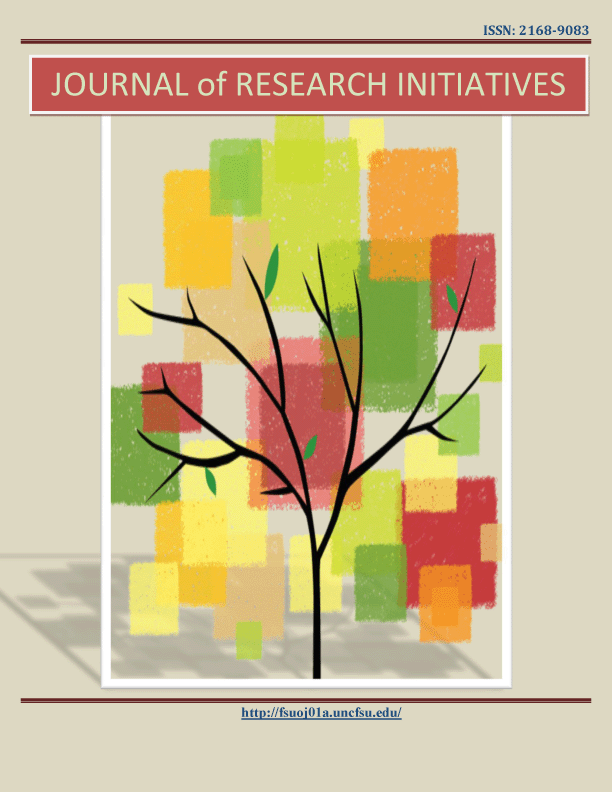 Issue Reviewers
Angela Farmer

Mississippi State University

Terrie Bethea-Hampton

Campbell University
David Allen
Texas A&M International University
James G Archibald
Valdosta State University
Daniel Casebeer
Seton Hill University
Margery M Coulson-Clark
Kentucky State University
LaVon Williams
Union County College
Errick Farmer
Florida A & M University
Tiffany A. Flowers
Perimeter College at Georgia State University
Amie Musselman
Papia Bawa
Purdue University
Ann Ginghong Cai
Northeastern University
Kaitlin M Jackson
University of Kentucky
Anthony Walker
Tarrant County College District
Franco Zengaro
Jacksonville State University
Global Pandemic
The editorial board, journal reviewers, and the College of Education at Fayetteville State University mourn the lives of those impacted by COVID-19. Stay safe!